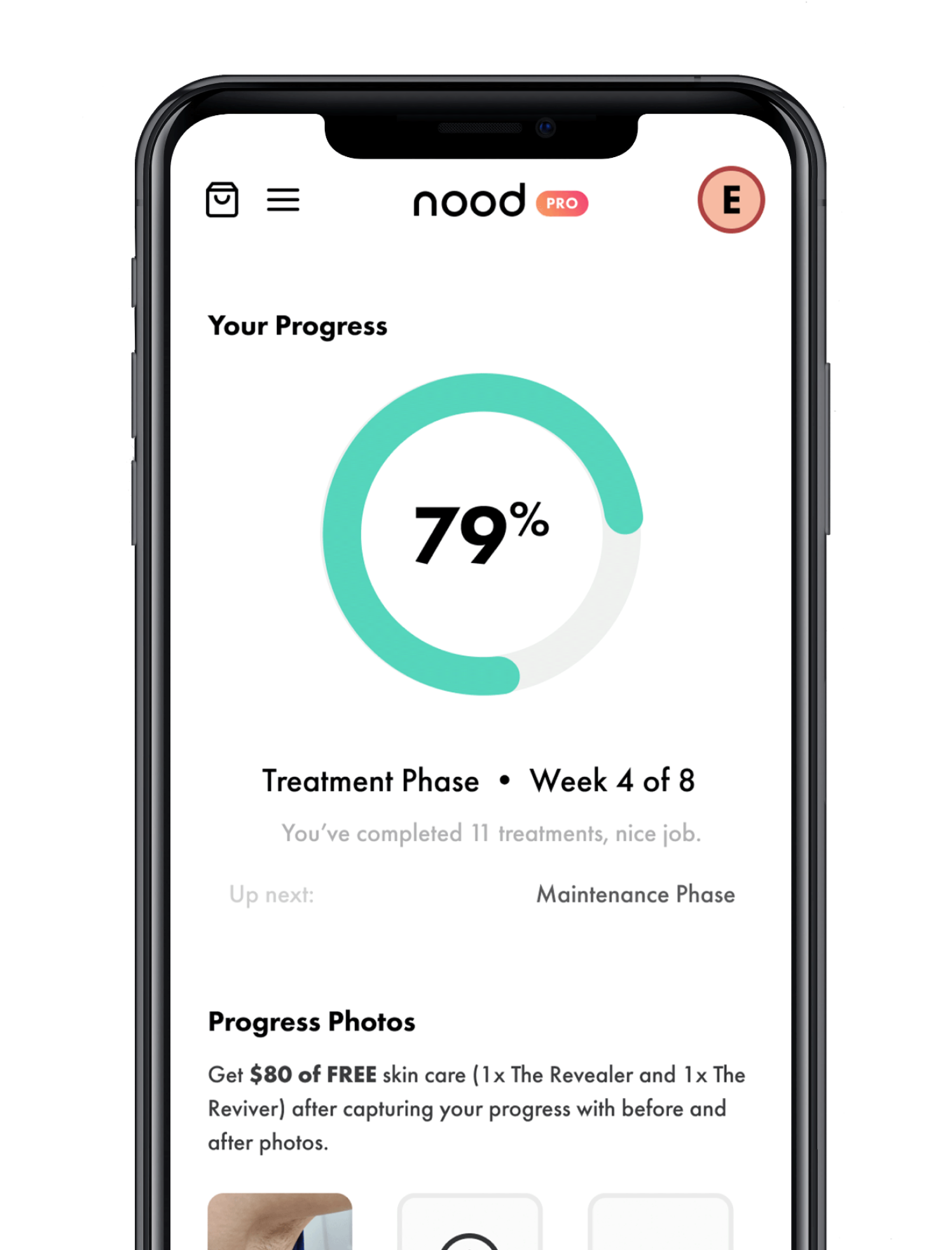 Quicker, Longer-Lasting Results
Get your treatment plan and stick to your schedule to get quicker, longer lasting results with the Nood Pro Membership.
Personalized Treatment Plan
Get a personalized treatment plan based on your skin tone, hair color, and area of use to get the quickest and longest lasting results possible.
Never Miss A Treatment
Consistency is the most important factor in getting long lasting results and unfortunately the hardest part of treatment. We help you stick to your treatment plan with SMS reminders sent out on the days you choose to do treatments.
Track Your Progress
Check in on your progress and see where you stand on your path towards permanent hair removal.