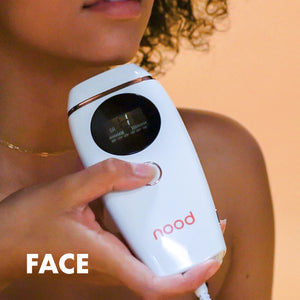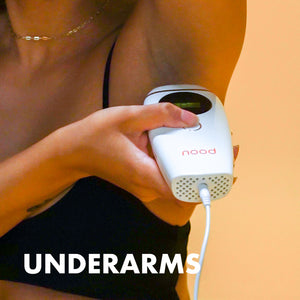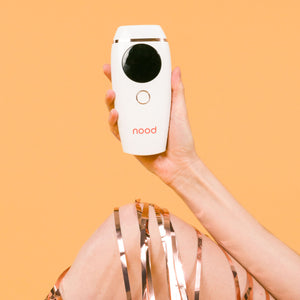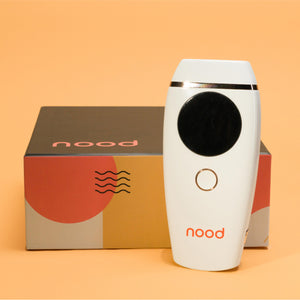 The Flasher 2.0
The Flasher by Nood is the first FDA cleared pain-free at-home hair removal solution that will leave your skin completely hair free, guaranteed.
•Results in 8 Weeks or Less (GUARANTEED)
•Pain-free Light Based Technology
•90-Day Money Back Guarantee
•Works Everywhere That Hair Grows
SHOP NOW - 30% OFF
FREE SHIPPING | 90-DAY GUARANTEE
Nood is Personalized To You
Personalized Treatment Plan
Using over 250,000 data points, we build a personalized treatment plan for you based on your hair type, skin type, and hair removal history to ensure you have the quickest and longest-lasting results possible.
Treatment Notifications
Sticking to a custom plan can be tough. We built a text based reminder system to help you stay consistent for the quickest and longest lasting results possible.
Concierge Support
Get priority concierge support from our full time support staff to answer any questions you have during and after your treatment plan.
Early Access
Get early access to all new products and app features once they launch!
Features included with the Nood Pro membership
Results You Can Count On
Thousands of women have turned to Nood for a pain-free and affordable alternative to laser hair removal.






Hair Removal As Easy As 1,2,3
1. Find your Level
2. Flash Twice Weekly
3. See Permanent Results in 8 Weeks or Less
(GUARANTEED)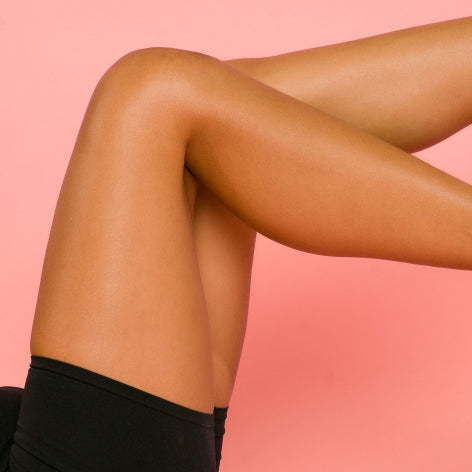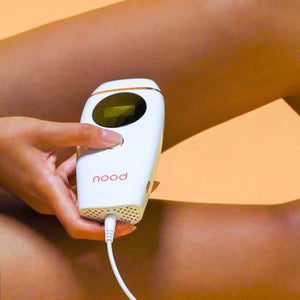 A Truly Pain-Free Experience
Unlike laser hair removal, Nood's proprietary FSPL technology is broad spectrum and the treatment area is larger which means it delivers energy over a wider area, resulting in little to no-pain.
At A Price You Can Afford
Other hair removal options cost an arm and a leg. The Flasher v2.0 permanently gets rid of unwanted hair on your arms and your legs, without breaking the bank.
Shaving..................................$480*
Waxing..................................$3,120*
Laser.......................................$2,500**
Nood......................................Just $209 Or Just 4 Payments of $52/month
*Cost evaluated over 4 years
**Cost of standard out-of-home treatments.
Nood vs The Rest
We didn't invent IPL hair removal, we perfected it. See the difference between us and the rest.
| | Permanent Results | Pain-Free Treatments | Treatment Time | Price |
| --- | --- | --- | --- | --- |
| Nood | Yes | Yes | 8 Weeks | $209 |
| Laser | Yes | No | >1 year | $1k+ |
| Shaving | No | Maybe? | Weekly | $489 |
| Waxing | No | No | Monthly | $2k+ |
*Pricing evaluated over a 1 year period