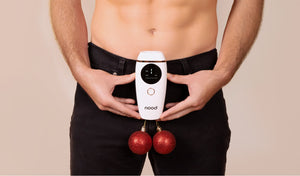 Permanent Hair Removal In 8 Weeks
Say goodbye to shaving for good with the #1 at-home hair removal solution.
LEARN MORE
Visible Results In Just Weeks
Thousands have turned to Nood for a pain-free and affordable alternative to laser hair removal.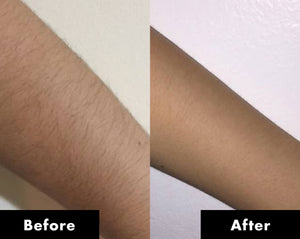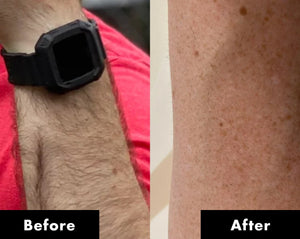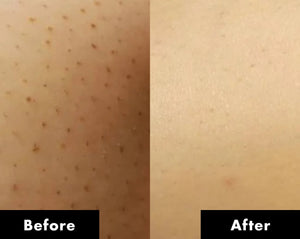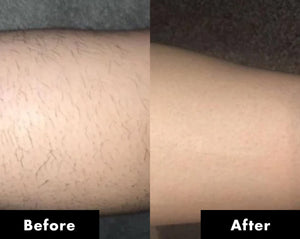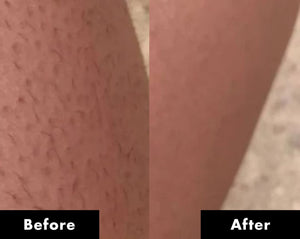 Less Hair. More Savings.
Shaving..................................$960*
Waxing..............................$3120*
Laser.......................................$2500
Nood.................................Just $209 Or Just 4 Payments of $52/month
*All costs evaluated over 4 year period.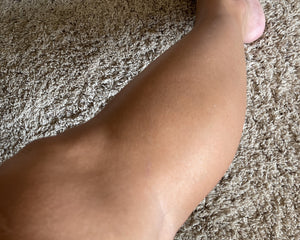 "I've been using it for about 3-4 weeks. I'm seeing results on my lower legs. I definitely don't have to shave everyday, it's about about 3-4 days now."
- Jeremiah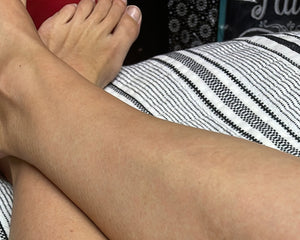 It definitely takes time and consistency but it works. I would recommend focusing on one area for the 8 weeks then moving to the next. When I shave on treatment day there's barely anything there.
- Jamie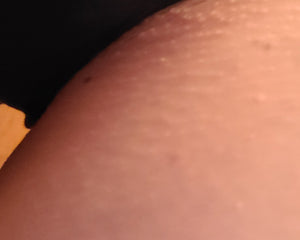 "I have been using it for seven weeks on my underarmsand bikini line, and I have definitely seen results - I still have a little hair growth in patches, but it is nearly gone. It does take time to do each treatment, and it can be uncomfortable. I find that pulling the skin taut keeps it to a minimum, however."
- Elizabeth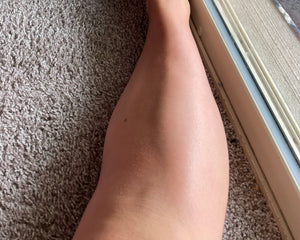 "Nood is the best thing that could have ever happened to my confidence! As a woman with PCOS, this has changed my life. It takes a while to see results, but I'm finally starting to notice a slowing in overall hair growth on the parts I have treated."
- Mackenna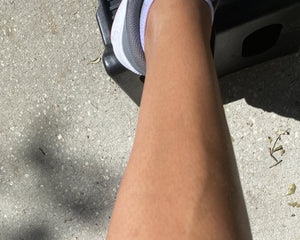 "Plain and simple, this works! I can't believe it took me so long to order. I have used it on my legs and I am pleasantly surprised at how quickly I did see results. I am continuing my 8 weeks like stated but seeing amazing results only 4 weeks in."
- Nick
Over 100,000 Happy Customers
Thousands have used Nood for a pain-free and affordable alternative to laser hair removal. Say goodbye to unwanted hair for good.
LEARN MORE
The Leader in IPL Hair Removal
IPL hair removal isn't new, but the technology behind our device is and the results speak for themselves.
| | Digital Tracking | Concierge Support | Personalized Treamrents | Price |
| --- | --- | --- | --- | --- |
| Nood | Yes | Yes | Yes | $209 |
| Braun | No | No | No | $349 |
| Silk'n | No | No | No | $429 |
| Others | No | No | No | Varies |
*Pricing evaluated over a 1 year period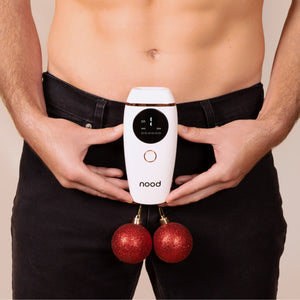 Designed To Be Pain-Free
Unlike laser hair removal, Nood's proprietary IPL technology is broad spectrum and the treatment area is larger which means it delivers energy over a wider area, making it safer and more effective for at-home treatments.