What's Included In Each Kit
Your handset comes with everything you need to safely flash your way to a hair free you.
The Nood IPL Handset


The Nood Power Adapter


600,000 Lifetime Flashes


3-10 J/m2 Energy Level


300-1200 nm Wavelength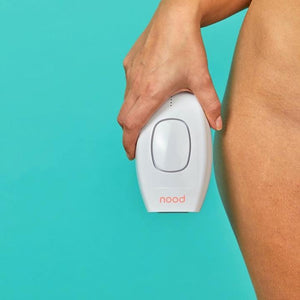 Thins Hair & Stunts Growth
The Flasher by Nood was designed with proprietary FSPL™ (Full Spectrum Pulsed Light) with 5 different levels to best suit your skin tone and sensitivity. With just 10 minutes of treatment once per week, most people start to see results in under a month. From there, keep your hair in a dormant state with treatments once every 2 - 3 months as needed.
5 different levels to match your skin


See Results In As Little as 3 Weeks.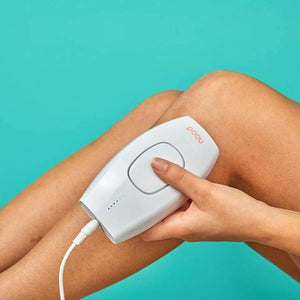 Pain-Free & Permanent
Our IPL handset uses a xenon bulb to deliver full spectrum light that works on multiple skin and hair types; leaving you with beautiful soft skin without the painful zap of a laser.
Proprietary FSPL™ technology


Less painful than traditional laser hair removal


Leaves you with beautiful, baby soft skin